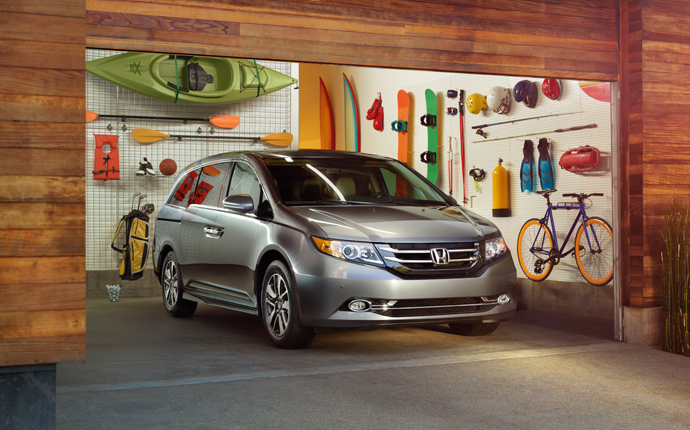 Our writing team ventured out into the remnants of the second Polar Vortex to enjoy another round of test drives. This time, we piled into a rather versatile 2014 Honda Odyssey Touring Elite: it's a multimedia, vastly-automated powerhouse that you can pack-and-go or fold-and-tuck to maximize cargo space or occupancy. We could not recall a single vehicle that pleasantly surprised us more this stellar van. In fact, as we learned from our brand ambassador, the team tasked by Honda to revamp the Odyssey was primarily comprised of Odyssey owners.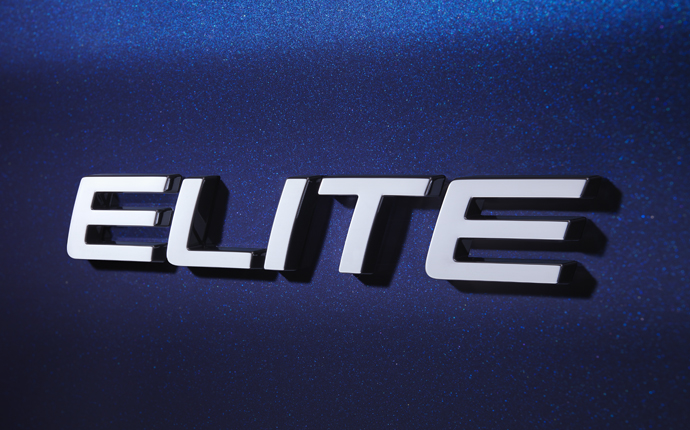 That's the Honda difference. The Japanese automaker did not throw together a menagerie of engineers; it took meticulous care to develop a team of people who experienced the performance and features of the model. There is no better confirmation of a vehicle's quality than its engineers owning one.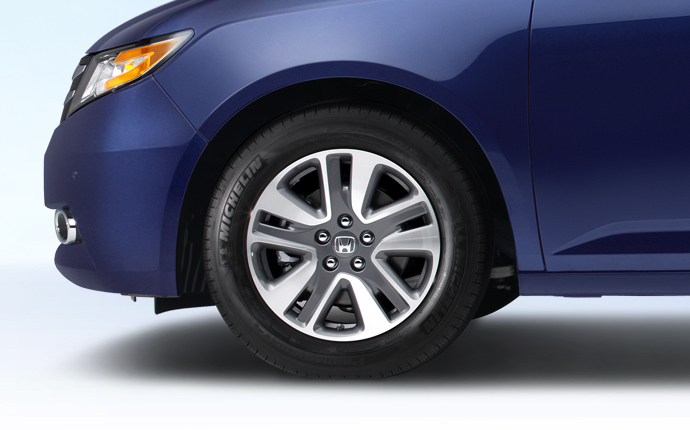 On the exterior, the 2014 Honda Odyssey Touring Elite looks rather sleek despite its wide frame. Curves, cuts, and corners are precisely manufactured, living proof of the automaker's commitment to quality. The Honda ACE II body yields greater safety in case of collision via diligent engineering focused on protecting you and your family. The Odyssey's aerodynamic frame that gently slopes from end-to-end assists in greater fuel efficiency and a quieter cabin.  The interior, however, is truly what sets the Odyssey in its own class among vans and SUVs.
Getting behind the wheel merely breaches the cusp of this van's features. At the rear, a vacuum and dispense bin are tucked into easily accessible compartments that sit above the standard cargo space. Interestingly, this cargo area also serves as an area to fold down the third row of seats – with a single pull of a cord. Along the side of the rear cabin, there are an electrical plug, AV inserts, and an HDMI plug-in for gaming systems or other accessories – all of which connect to the 16" screen. As we moved along toward the front of the cabin, the salesman demonstrated the use of the TV's remote control and wireless headphones that add to the impressive audio package.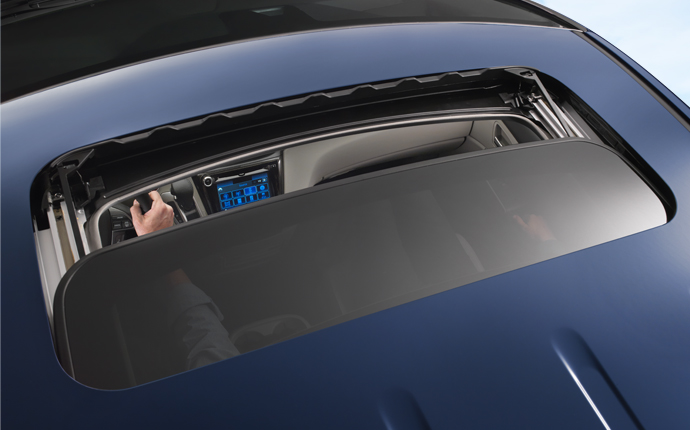 Speaking of audio, the Neural Sound System deserves a paragraph of its own. This is completely unique to Honda, and it affords added comfort for all passengers. On the dashboard, Honda installed two digital clusters: one for navigation, fuel expenditure and other mechanical information; the second displays the infotainment options, which include a variety of options like Pandora and XM radio. The 2014 Honda Odyssey Touring Elite's cabin can be divided in half with regards to sound. The driver can select a music station or the DVD to entertain passengers in the rear (sporting their wireless headphones if the driver doesn't want to hear it) while maintaining a completely separate selection in the front of the cabin. The Neural Sound System also has a selectable option for theater-quality sound – and we're serious when we say theater quality.
Across the dash are a plethora of safety options. The Lane Departure Warning sounds if you were to drift out of your lane when the turn signal is not on; the dashboard screen displays images of the rearview camera in real time to assist parking; cruise control, audio controls, and more all contribute to an excellent overall driving experience.
We have yet to start the van.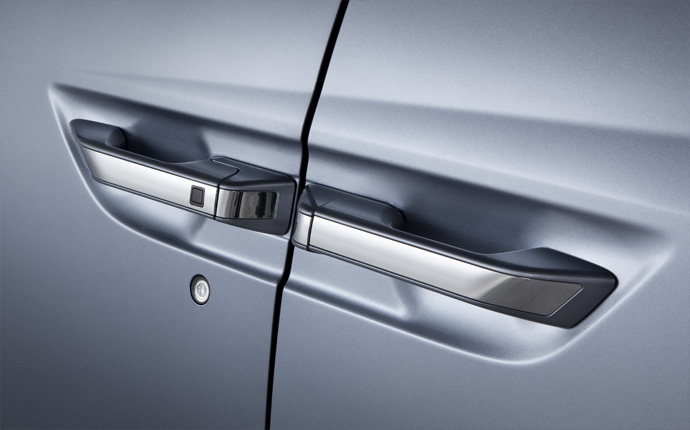 When the passengers are belted into their seats, a single press of a button on the left side of the dash closes the side doors, which boast a safety lining that will stop the doors should there be an obstruction in the path. The driver can push-start the van and pull out with peace of mind using the rearview camera, rearview mirror, side view mirrors, and the Blindspot Information System, which uses state-of-the-art radar to warn you of seemingly hidden vehicles. This Odyssey Touring Elite can seat up to eight people with safety belts for everyone.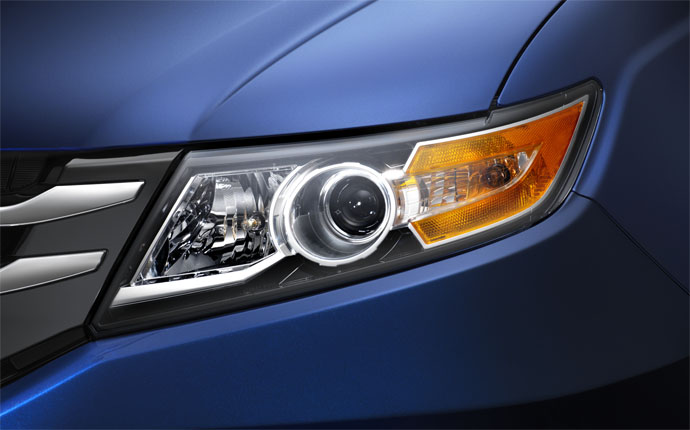 While in motion, the van comes standard with many features that ensure you and your family arrives safely at your destination. Air bags, ABS brakes, navigation, tire pressure system, fog lights, and electronic traction control just to name a few. The 2014 Honda Odyssey Elite earned a five out of five star rating for crash tests – there's a reason for that. Honda is fully committed to absolute safety in all vehicles it manufactures and accepts nothing substandard.
Now we've got you thinking about getting one, but you're afraid that Ford Pinto you see on the way to work every day could rocket past you on the highway.
Wrong.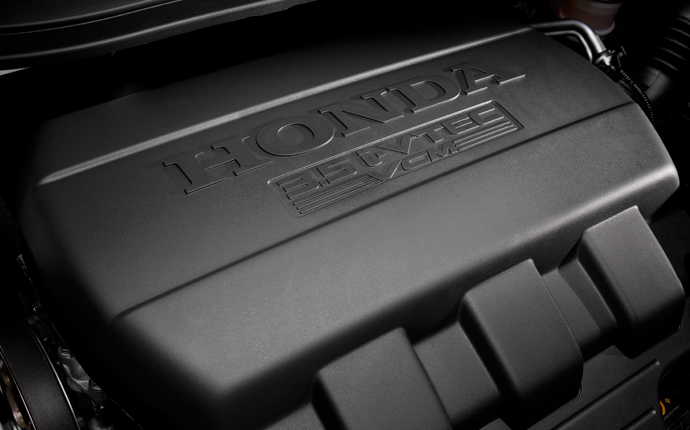 This van has a 3.5-liter V6 OHC with i-VTEC variable valve timing (maximized fuel efficiency) with multi-point fuel injection that pumps out 248 horsepower and 250 ft-lb of torque. Now we're not suggesting you take this out drag racing, but this is some unprecedented power for a van in this segment. We were all surprised by the pickup this vehicle demonstrated on our test drive, and it can certainly get the kids to soccer practice on time – or to the open-field concert where you can tuck the seats away, put up the hatch, and enjoy the show.
So if you're in the market for something that offers more space without compromising power, or if your family is growing bigger by one (or maybe two?), then stop by Leith Honda to speak with one of our knowledgeable brand ambassadors.
Should you have any questions or comments before you see us, you may contact us through comments@leithmail.com.
2014 Honda Odyssey Test Drive Review: Practically Luxurious
was last modified:
May 13th, 2015
by