When was the last time you visited a water park? If you can't remember or it's been a while, don't let this summer pass you by without making it happen. It feels like a heat wave outside. It is hot and humid out there! This weekend coming up we could possibly reach record-high temperatures in the area. It could potentially climb all the way up into triple digits. Heat and humidity is definitely no stranger to North Carolina. If you're from around here, it's really what we come to expect in July. But it still doesn't make it any easier. It's important to stay hydrated and use caution if outside during these hot days. One way to beat the heat is going to a water park! There you can be outside, have fun and cool off a bit in the water. There are a number of water parks close by. Some you can make it into a day trip and others are more of a distance away so it may be better to turn it into a weekend getaway.
About an hour and a half away from Raleigh is Wet'n Wild Emerald Pointe Water Park. It's located in Greensboro and is a great option for a day trip. This water park features attractions for all ages – smaller kids to adults. You'll find slides, rides, a wave pool and even more water activities. Wet'n Wild is the location for the ultimate fun and excitement. Before you go, be sure to go online for any available coupons. If you think this is going to be a hot spot throughout the summer, season passes can be purchased. Which may be just the right option for your situation.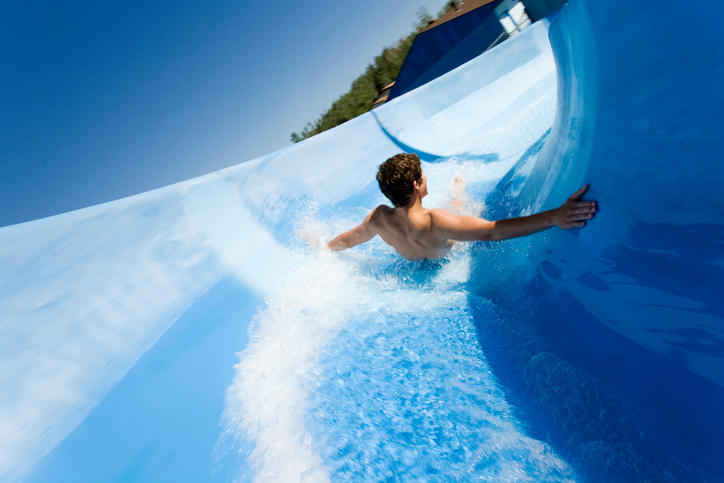 A little further from the Triangle area is Carolina Harbor Waterpark located at Carowinds in Charlotte, North Carolina. It is certainly doable as a day trip, but may be a little more driving than one would like. It is about 3 hours away, give or take, from Raleigh and an option would be to make it into a weekend away. You could even choose to visit both parks – the water park one day and Carowinds the other day. That would be a summer trip to remember! Click here for more information.
At Busch Gardens Williamsburg in Virginia you'll find the Water Country USA® water park. Here is an assortment of water activities including rides, slides, pools and lazy rivers. There are plenty of attractions for all ages, kid-friendly to thrill seekers. If you're a person who likes to plan ahead, the map of the water park is available online so you can take a look at all the fun and kind of map out your schedule for the day. Also, it would be a great way to make sure you don't miss out on anything while you're there!
If you really want to beat the heat and still experience the maximum out of a water park, then Great Wolf Lodge is calling your name. There are actually two convenient locations to choose from if you're coming from the Triangle area. There is one located in Charlotte/Concord, North Carolina and one located in Williamsburg, Virginia. Great Wolf Lodge is an indoor water park resort filled with thrill rides, slides, pools, wave pool and more. The fun doesn't just involve water activities. At Great Wolf Lodge there is a variety of activities offered like story time for the little ones, character shows, mini golf, arcade games and more. The list goes on and on. For more information and to see what's available at a certain location, visit their website.
There are so many choices when it comes to water parks near the Triangle area. What a wonderful thing, especially on these hot summer days we're in the middle of right now. So now it's time to get out the calendar, grab your keys and get in the car. Make some new memories and enjoy fun experiences at a water park near you!
Water Park Equals Summertime Fun!
was last modified:
July 18th, 2017
by