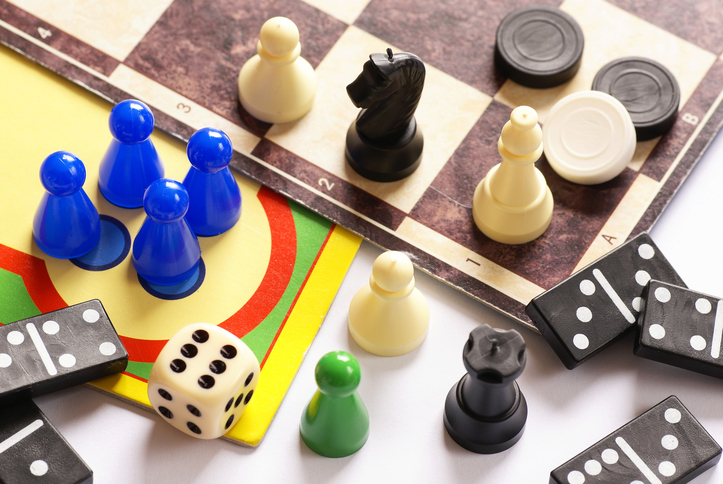 Life is busy. That's just the way it is whether we like it or not. Day in and day out there are things to do, people to see, emails to check and texts to read. It can be nice to disconnect and be in the moment. Like, really in the moment. That means no phones, no internet … no distractions. One way to be in the moment is game night. Game night never gets old and is a fun time for everyone. There are a number of board games that have lasted year after year and now new generations of people are enjoying them.
It's not just games that make game night. Of course the games are a big part of it, but it's also the company that surrounds you. Game night is always a great time for families with young children to take a much-needed break from busy schedules and being on the go. Pick a specific night for game night and plan ahead. This can be real exciting for little ones as they have something to look forward to and can help plan. From picking out which games to play to helping decide on the choice of food, it can be a great time for families to come together even before actual game night. But it's not just for little ones. Games are a fun thing for people to play at all ages.
Now the games. There are so many to choose from. Just walk into a store today and there's just game after game after game lined up on the shelves. Some new and some that may look very familiar. It's really cool to see a game that you may remember playing when you were a young child and still get to play as an adult. That can bring back fond memories. One classic game that never gets old is Connect4. It is a great game for people of all ages. For first-time players, it's as easy as can be to learn how to play. Who doesn't love a game of Twister?!? This is a classic. It's a game that gets you literally all twisted around trying to stay on the mat and on the appropriate colors. Twister is sure to bring good fun and lots of laughs for everyone. Scrabble is fun to play and really gets your brain working. Trying to come up with words and score points at the same time. Other games are Scattergories, Charades, Catch Phrase and a number of card games … just to name a few. These are just a few of the many, many games out there.
Of course any game night isn't complete without good food. The crock pot can really come in handy for a time like game night. Put together a yummy dip earlier in the day and let it cook throughout and into the evening. Other food ideas could be some desserts like cookies, mini cupcakes, brownies and Rice Krispies Treats. If you're planning game night around a meal, ordering pizza is super easy and usually a good choice for most people. You could also serve wings and other appetizers like mozzarella sticks, veggie tray or a fruit bowl.
The right company, fun games and yummy food. All the ingredients for the perfect game night!
Make Your Next Game Night Fun and Full of Laughs
was last modified:
May 16th, 2018
by