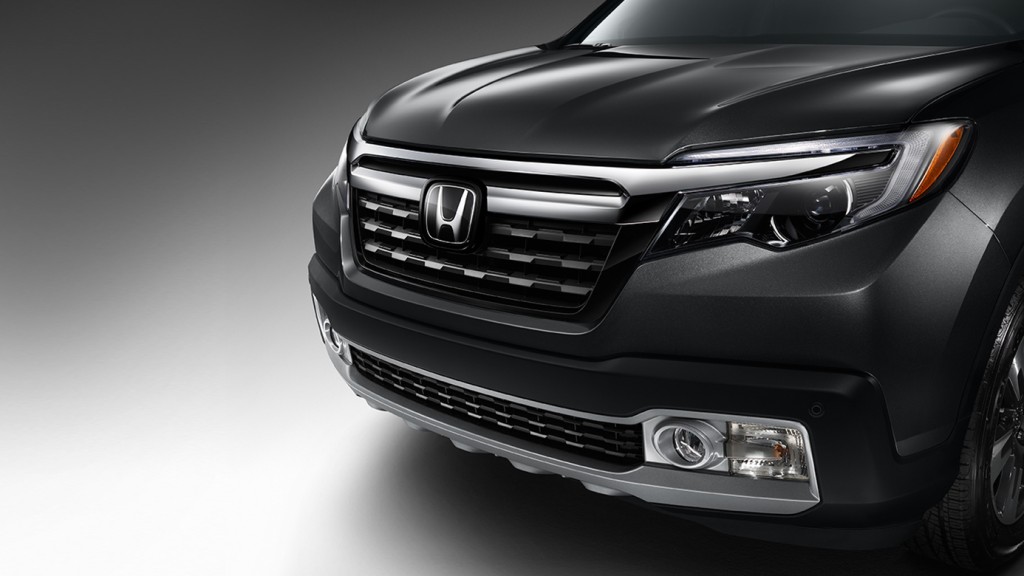 Earlier this week, Honda released the all-new 2017 Honda Ridgeline, and although we knew this model was going to be a major upgrade, the depth of its intelligent and thoughtful redesign have us amazed.
This Ridgeline is different.
The designers have thrown out the slanted rear pillars of the cab and replaced them with straight pillars that are more functional, and carry a more traditional appearance. The front grille is powerful, but not overstated with massive chrome trim, gaudy headlights, or massive steel grille guards. This new Ridgeline is downright handsome.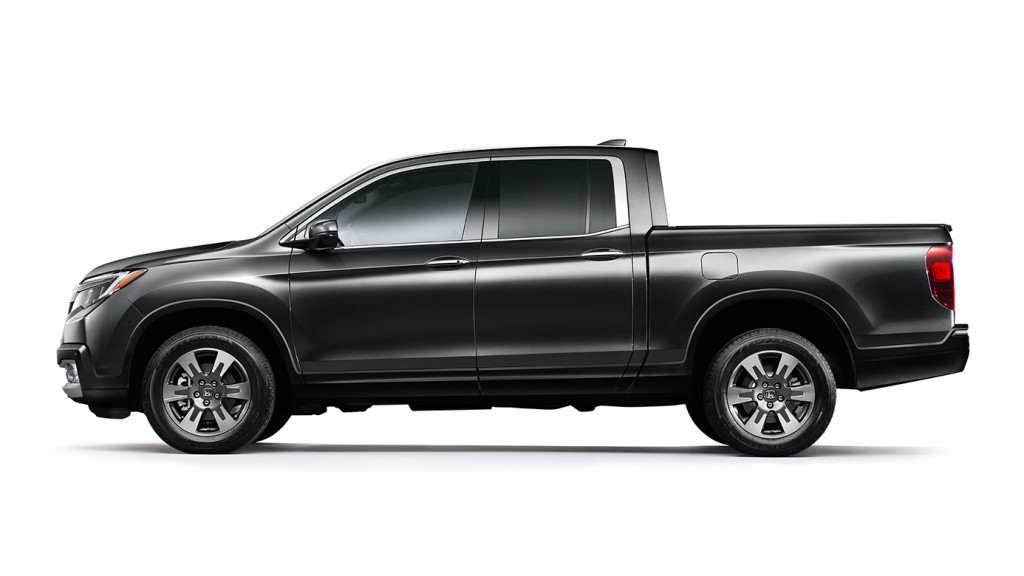 Plus it's been hitting the gym. The 2017 Honda Ridgeline has a maximum payload of 1600-pounds (meaning the weight it can support in the truck bed) which should be more than enough brawn to tackle your weekend landscaping projects.
Its maximum towing capacity has yet to be announced, but since the Ridgeline and Pilot are built on the same platform and powered by the same engine, we're guessing they'll pull similar weight. The Pilot, when equipped with AWD, has a towing capacity of 5000-pounds, so the Ridgeline will pull at least that much.
Trucks aren't only built for work, though
If there were an award for best tailgating truck, the Ridgeline would surely take it home. The 2017 Honda Ridgeline is a truck that can work hard and play hard.
Honda's In-Bed Trunk® (as pictured below) safely stores your items out of sight beneath the truck's bed. It can also serve as a massive cooler for food and refreshments that's easy to drain and clean when the party ends, thanks to the truck's drain plug (they thought of everything).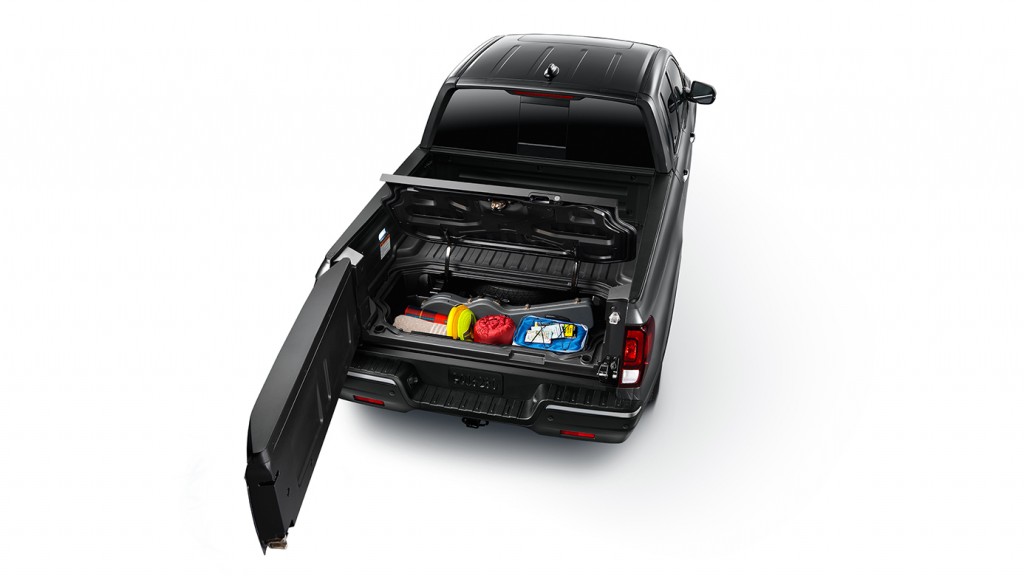 And Honda didn't stop there. The 2017 Ridgeline is equipped with what Honda calls a Truck Bed Audio System®. This isn't a tacky speaker installation in the bed of your truck. Instead, this is an innovative audio design that transforms the actual bed of your truck bed into a 540-watt audio system.
The sound is created by the attachment of what is called an "exciter" to the bed of the truck. These "exciters" vibrate items at high speed to produce different frequencies, and can turn virtually any solid object into a speaker. You can leave the boom box at home. Your truck bed is now an outdoor speaker, great for tailgating or playing your favorite tunes while you work in the yard.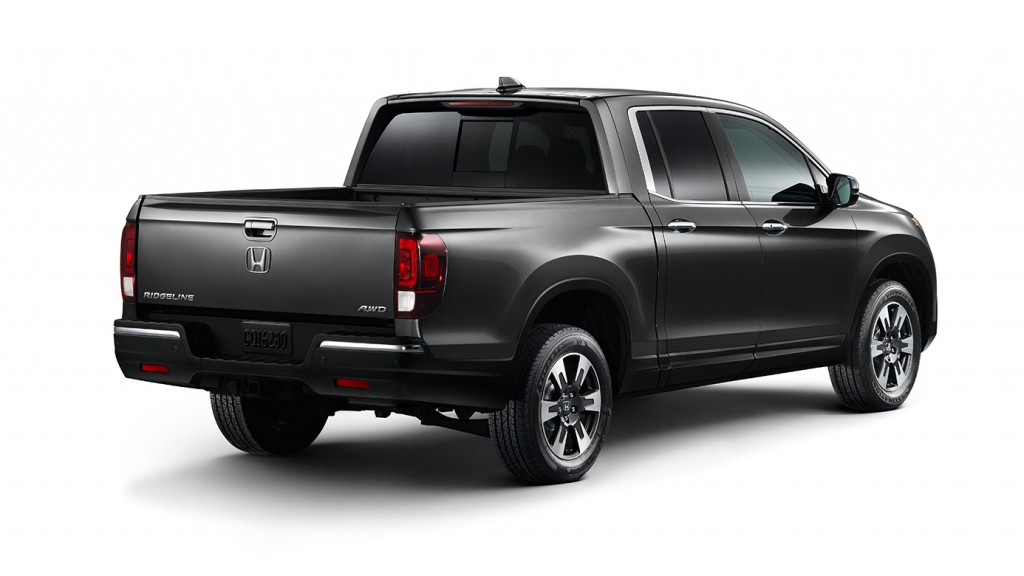 Coming to a dealership near you, this spring
The first day of spring is March 20th, so it won't be long before this truck is rolling into our dealership. If you were thinking of buying a new truck soon, we think you should hold out a bit longer. The 2017 Honda Ridgeline is well-worth the wait.
Interested in learning more on the Honda Ridgeline? Keep an eye on the blogs and on our social media for the latest updates! Excited about the new Ridgeline? Let us know!
The 2017 Honda Ridgeline Is the Perfect Tailgating Truck
was last modified:
January 15th, 2016
by